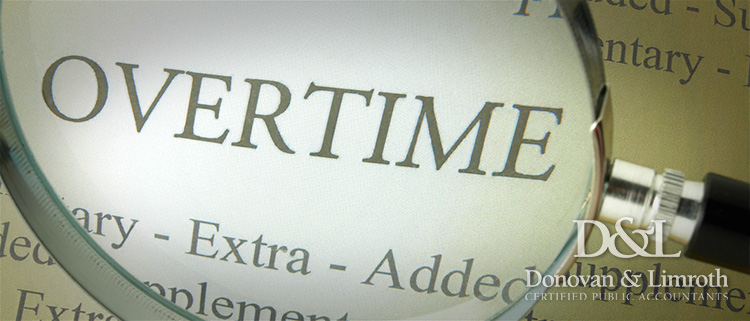 The U.S. Department of Labor's new federal overtime rule did not take effect as scheduled on December 1. A federal judge issued a temporary injunction, blocking the new rule a week before it was to be implemented.
The rule was set to change the Fair Labor Standards Act (FSLA) minimum salary threshold for exempt employees. The new threshold was to increase the minimum salary requirement for an employee to be exempt from overtime compensation from $23,660 to $47,476 annually.
What does the injunction mean to employers? The rule could still be implemented after litigation. In the meantime, it's advisable to:
Continue to abide by existing overtime regulations. The current salary threshold is $23,660 annually or $455 per week.
If you already made decisions or changes, such as providing salary increases to employees to maintain their exempt status, you may want to leave these in place.
If you have exempt employees, who were going to be reclassified to nonexempt but haven't yet, you may want to postpone those decisions.
When it comes to overtime, the FSLA states:
Covered nonexempt employees must receive overtime pay for hours worked over 40 per workweek (any fixed and regularly recurring period of 168 hours — seven consecutive 24-hour periods) at a rate not less than one and one-half times the regular rate of pay.
There is no limit on the number of hours employees 16 years or older may work in any workweek. The FLSA does not require overtime pay for work on weekends, holidays, or regular days of rest, unless overtime is worked on such days.
For general guidance on overtime topics, including an Employment Law Guide, fact sheets, e-tools and posters, check out the U.S. Department of Labor's resources and tools.