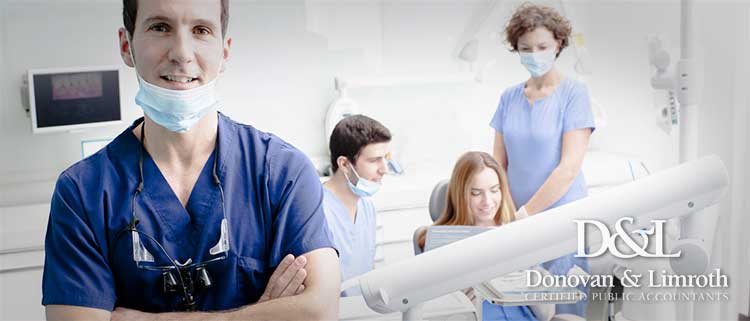 What are the top challenges for dentists today? For starters, dentists have to wear many hats in order to keep up with practice management.
With more expenses, government regulation, legal issues and technology, dentists are not able to focus on dentistry and patient care. Instead, practice management, including tasks from HR and supply purchasing to HIPPA compliance and technology, require time and money.
DSOs are providing ways to address these challenges, which may be a solution for some practices. In this two-part series, this blog looks at the benefits of DSOs, and next week's will look at DSO drawbacks.
What is a DSO? It can be any size — two practices or hundreds. And services to member practices can vary widely. The Association of Dental Support Organizations states that:
Dental Service Organizations (DSOs) contract with dental practices to provide critical business management and support including non-clinical operations. The creation of DSOs has allowed dentists to maximize their practice with the support of professional office management. The DSO model enables dentists to focus on the patient while delivering excellent dental care.
As businesses in almost every industry have changed models over the years, dentistry is no different. How, specifically, can DSOs help you keep up with the administrative work of running a practice? Listed below are services commonly provided to DSO members, although they do vary widely by DSO. Because they are organization-wide services, they are usually more affordable and the services specialized for dental practices.
1. Technology
Quality dentistry is driven by technology. DSOs help make technology affordable and accessible, resulting in higher quality patient care. On behalf of its members, DSOs invest in cutting-edge technologies, including software and systems for online record keeping and scheduling, radiography, intraoral cameras, 3D imaging, oral cancer screening and more.
2. Insurance
From practices to patients, not wanting to handle the burden of insurance is universal. DSOs pave a smoother road for all parties with software tools that verify insurance and co-pays at the time of appointment and with better rates from insurance companies based on the economies of scale of a DSO network.
3. Compliance
As government regulations change, practices struggle to stay abreast of changes and implement them in a timely manner. DSOs can help make the process easier and smoother. From HIPPA compliance to AED training, their services provide automatic reminders, support, tools and training for your staff.
4. Community
Having a professional community can mean you have coverage while taking time off or going on a vacation. It can also mean more experienced dentists being able to provide mentorship and leadership to others. Camaraderie, networking and ongoing educational opportunities help members invest in themselves, their organization and, ultimately, in their patients' care.
5. Entry and Exit Strategy
As newly-graduating dentists begin their careers, they are starting with school loan debt, averaging $300,000. This makes the dream of owning or starting a practice less realistic. Likewise, dentists who are approaching retirement or are ready to retire may be considering selling their practices. A DSO makes owning a practice more affordable and offers options to dentists who want to sell and retire or want to sell and continue working for a period of time without the stress of practice management.