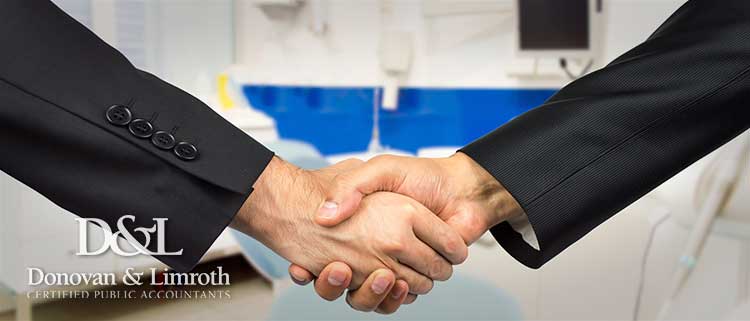 In last week's blog (below), we explored the benefits of dental service organizations (DSOs). To offer a balanced perspective, this week we look at the drawbacks of DSOs.
According to an article in the Journal of Dental Education, it was forecasted that "large DSO-managed group practices will be the setting in which the majority of oral health care is delivered by 2025." This viewpoint, however, was also countered.
Due to the disadvantages of DSOs, one counter argument predicts, instead, that alternative practice models will evolve. It is imperative that you research and educate yourself on the benefits of DSOs, disadvantages and models that may evolve in the future. This will equip you with information needed to choose the best course of action for your practice, career, personal fulfillment and patient care.
What are the most significant disadvantages of DSOs? As you study the practice landscape, consider these:
1. Traditional Practice Appeal
The fulfillment of being your own boss, being an entrepreneur and experiencing true dental practice ownership is lost.
2. Time
You have less flexibility and freedom with your own schedule and time.
3. Practice Structure
The structure and staff are not yours to create to the same extent as in a private practice, and you have less control over hiring and firing.
4. Patient Care and Services
There are limitations on your treatment and referral decisions and control over the services your practice will offer, potentially leading to a less broad-based practice.
5. New Practice Offerings
Similarly, the ability to test new services, techniques and materials may not be as easy to achieve without clinical autonomy.
6. Learning the Dentistry Business
When focused on patient care, you have less opportunity to learn and develop your business/practice management skills.
7. Financial Rewards
A DSO may not be as financially and professionally rewarding as private practice ownership, where you are in charge of how much you work, how smart you work and the leadership you provide to your practice
Keep in mind that DSOs vary widely. Their services, size, investment ability, negotiation options may provide some relief to the limitations and restrictions listed. Also, you have a unique set of goals and reasons for being a dentist. One dentist's limitation may represent another dentist's freedom. For example, some dentists want to focus solely on patient care and do not want the responsibility of practice management and leadership.
With corporate dentistry on the rise, be aware and be smart about your values and what you want to achieve long-term. If you choose the private practice model or one of the alternative evolving models, be savvy and strategic. To compete against corporate dentistry, the same points that sold you on private practice need to be communicated to your patients. Plan to sell those points to your patients and target markets as strengths and differentiators that set you apart.