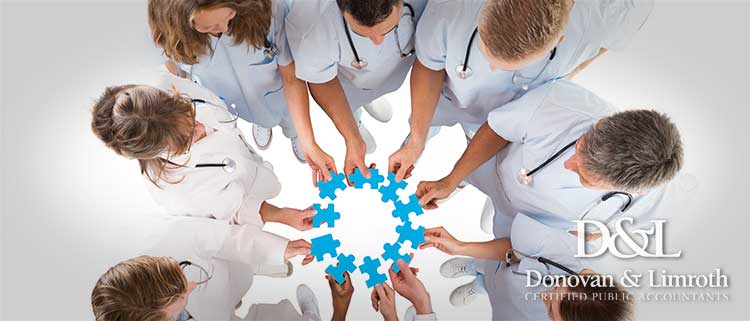 In this series about Dental Service Organizations, also known as Dental Support Organizations (DSOs), we previously analyzed the benefits and drawbacks of DSOs. Your options, however, are not mutually exclusive — a DSO or private practice.
There are alternative practice models emerging in the market. To choose the best course of action, consider how your professional goals, stage of your dental career, size, number, and geographic locations of your practice align with these alternative practice models.
Dentists, for example, who are newly graduated and have dental school debt, may prefer to temporarily practice as an employee. According to an article in the Journal of Dental Education, when school debt is decreased or paid off and clinical proficiency is achieved "dental graduates report having strong intentions for the independence of private practice."
Below are some alternatives to DSOs and traditional private practices:
1. DSO-Managed Private Practices allow for a traditional practice to function with centralized outsourcing of some practice management, which can include services such as technology and supply purchasing, HIPPA compliance, insurance processing, revenue analytics and marketing.
2. Independent Practice Associations (IPAs) are made up of private practitioners that organize to form a self-directed group. IPAs allow dentists to maintain the independence of their traditional practice while providing cost savings through association-negotiated services, including office management, purchasing, HIPPA compliance, coordinated care systems, case management systems, IT, marketing, billing and collection.
3. Automated Dental Micropractices are "a high-tech, low overhead practice concept that automates many business-related tasks." It outsources most non-clinical, business-related tasks to a network of expert dental service providers, who are off-site and on-demand." This model provides automated services, such as a patient call center, patient communications, appointment scheduling and registration.
4. Multispecialty Practices include general dentistry services of a traditional practice plus specialists, who can be full-time or part-time. This diversifies the service offerings of a practice. It also offers convenience to patients with a variety of care at one location. Dentists and specialists benefit by sharing expenses and resources, such as non-clinical staff, appointment scheduling, registration, billing and collections, IT and facility/operations costs.
The ADA Health Policy Institute has proposed additional classifications of dental group practices. Some of these group practice models include large group practices, insurer-provider, not-for-profit, government agency and hybrid practices.
Because practicing as an employee is not a preferred, permanent choice for a majority of dental school graduates, alternative models will continue to emerge and evolve. These models will need to satisfy dentists' goals, provide quality patient care, be responsive to different urban and rural locations and be competitive in the marketplace.